The Bear Family (Ursidae)
The 8 species of bears make up the Family Ursidae, which is contained within the Order Carnivora (Class Mammalia). While all bears are thus taxonomically Carnivores (with capital 'C'), only the polar bear is an obligate meat-eater (carnivore with small 'c'). The other 7 bear species exhibit various degrees of carnivory, differing by species and geographic region.  For example, sloth bears eat "meat" in the form of insects. Brown bears in some areas eat mainly small mammals, in other areas eat fish, and in still other areas they are mainly vegetarian. Generally, these 7 species are omnivores, although giant pandas are almost strictly herbivorous in the wild. 
Family Ursidae is divided into 3 subfamilies, which differ in terms of numbers of chromosomes: Ailuropodinae (containing only the giant panda), Tremarctinae (the so-called "short-faced" bears, with the Andean bear as the only living member), and Ursinae (the other 6 "ursine" species).  The bear family once contained many more species including, for example, at least 8 other Tremarctine bears in North and South America (ranging to eastern Brazil and southern Chile): the last to go extinct was the Florida cave bear, ~8,000 years ago. 
The 8 living species of bears range across North America (but not Central America), the Andes of South America, Europe, and Asia.  Six species live on just one continent, with 4 being endemic to Asia. The brown bear inhabits 3 continents (Asia, Europe, and North America), and the polar bear inhabits Arctic regions of these same continents. Brown bears are the only living bear species that inhabited Africa (just north Africa). Other bear species of an extinct lineage once existed as far south as South Africa. Bears never occupied Australia (in fact, never ranged farther east than Borneo in the Malay Archipelago) and never reached Antarctica.
Among the 8 bear species, 6 are considered to be threatened with extinction on a global scale (all listed as Vulnerable on the IUCN Red List of Threatened Species). The exceptions are the American black bear, which is thriving in North America, and the brown bear, which is secure in the northern parts of its range; however, many isolated brown bear populations are highly threatened along the southern fringe of its range.
Note: To download maps, left click to enlarge, then use down arrow in upper right corner.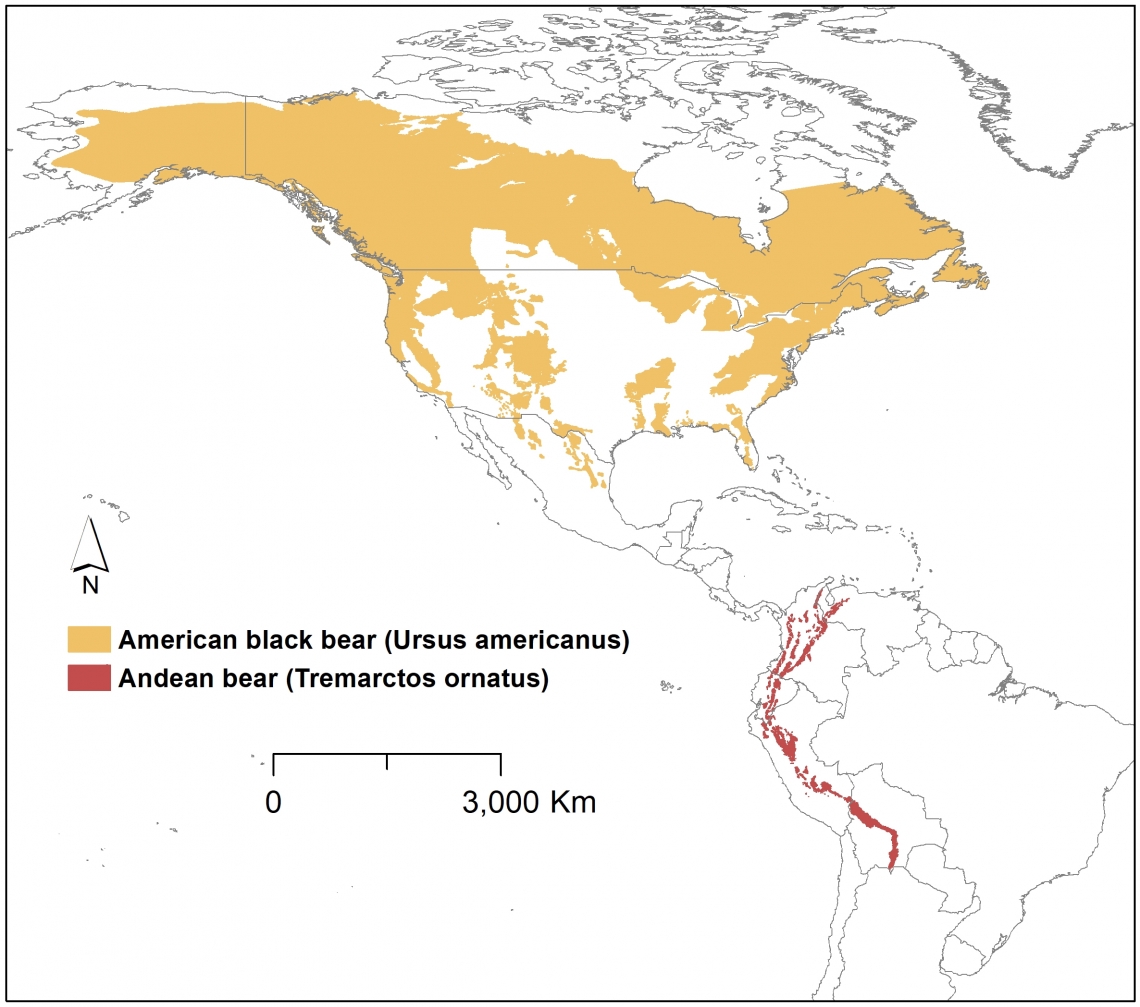 Current range map of the 2 species of bears endemic to the Americas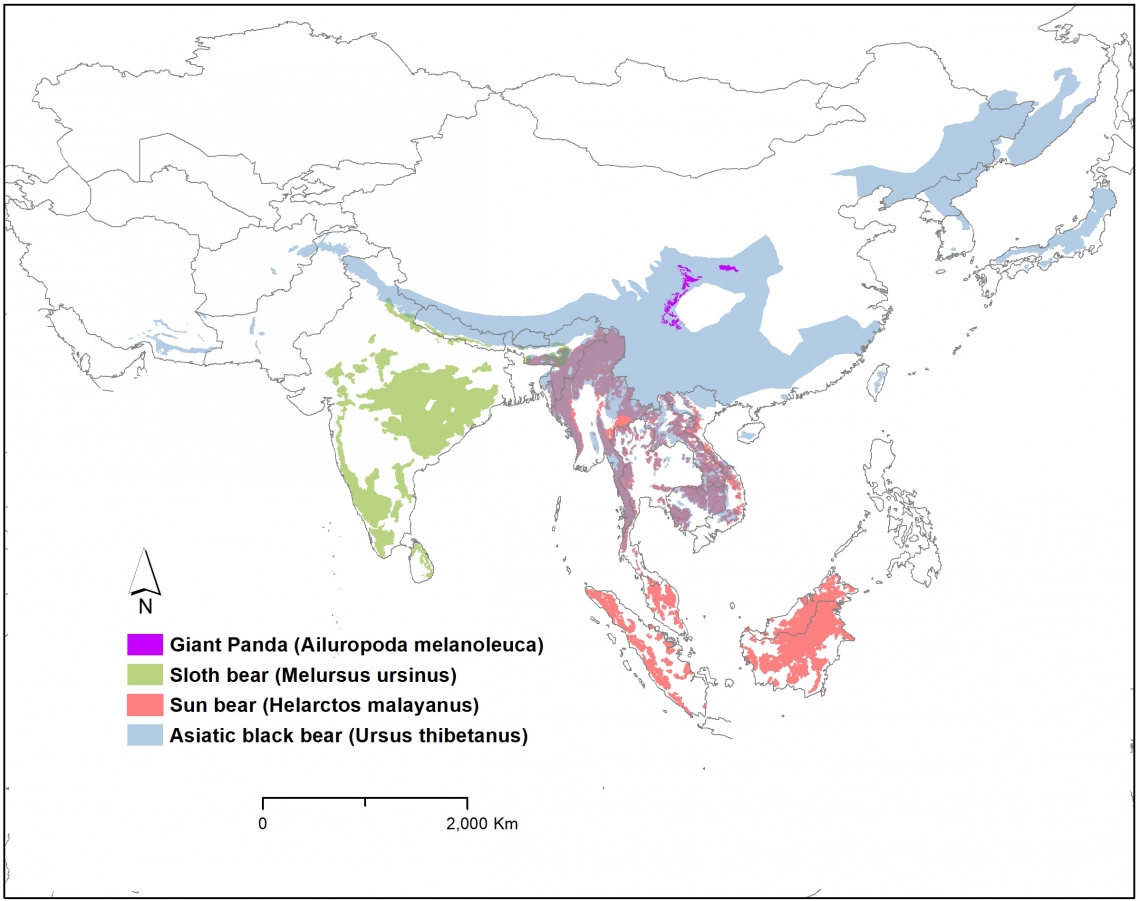 Current range map of the 4 species of bears endemic to Asia

Current range map of brown bears, spanning 3 continents